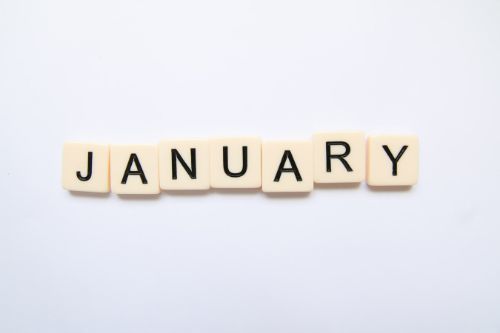 The eggnog has been drunk and the decorations stowed away until the next holiday season (okay, they may not be all put away just yet!). Now it's time to look ahead into the new year and all that we have to celebrate. While you may be thinking the holidays are over, there is still plenty to take part in during January alone. Check out these holidays you can recognize this month to help do good deeds in your community and beyond.
1. National Mentoring Month
Not only is mentoring a huge benefit for mentee, but the mentor also gains invaluable experience. It sounds cliche, but often the person being mentored can provide a different perspective for the mentor. Take part in National Mentoring Month by checking in your local community to see if there are mentoring programs already established, like a Big Brothers Big Sisters program. You could help provide stability and insight in a young person's life this month by taking steps to become a mentor.
2. National Blood Donor Month
January is also National Blood Donor Month. Especially during a global pandemic, the need for blood donations has never been higher. Mask up and head out to your local blood donation center where you could help save countless lives. If possible, consider organizing a blood drive at your place of work so that others can have the opportunity to donate. Many blood banks have mobile vehicles that will make giving blood convenient.
3. National Slavery and Human Trafficking Prevention Month
Sadly, hundreds of thousands of people are trafficked every year. January is a month dedicated to preventing these situations from happening. Do some research to find an organization that is dedicated to helping with the prevention of slavery and human trafficking. Consider volunteering your time there this month, or making a donation if you are able. Every small donation or gift of your time adds up to help reach the larger mission and goal. 
4. Martin Luther King Jr. Day
Martin Luther King Jr. was a man dedicated to equality for all and civil rights. Even in the year 2021, the work for equality for all is still not done. You may think of this holiday as a day off from work where you could use the time to relax. Instead, consider using your time to further Martin Luther King Jr.'s efforts. Volunteer or donate to an organization dedicated to civil rights. Or, use the day to volunteer or donate at an organization of your choice. Whatever you do, use your day off to make your community a better place. 
5. National Soup Month
Okay, so National Soup Month is a holiday for those who love soup. However, you can give this an altruistic twist by volunteering at a soup kitchen in your community. They may not be serving solely soup, but you get the idea. Another idea to celebrate is to collect cans for your local food bank. Ask your neighbors to pitch in, or organize a drop off site in your community. 
Just when you thought the holidays were over, the season of giving has extended into 2021. Use this month as a time to put good vibes out into the universe and continue giving. No matter the month, there's always a reason to do good in the world. Together, let's use January as a time to make a positive difference.