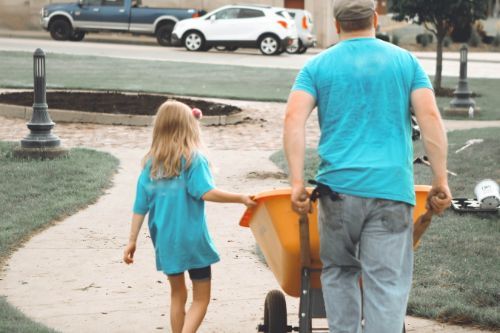 It's never too early to instill altruistic values. Plus, the younger you start, the more likely these habits will form for a lifetime. There are plenty of ways to involve your little ones with donating, volunteering and sparking an interest for volunteer ventures early on. Read on for five ways to help your child learn about giving from a young age. 
1. Let Them Pick a Cause
You probably already have causes that are near and dear to your heart, but consider your child's interests. For example, if you have an animal lover, you may want to consider an animal shelter. If they want to be a doctor when they grow up, you could choose a children's hospital. It will be easier for your child to identify with a cause that they care about. Think about their interests and passions, then help your child research to pick a cause to support. 
2. Incorporate Giving into Special Occasions
Instead of sporadic giving, consider encouraging your child to use a portion of their birthday or holiday money to give back to an organization of your child's choice. This will help your child associate positive memories with giving back. Plus, it gives them something special to look forward to each year. Another option would be for the whole family to donate or volunteer at a food bank during the holidays. Figure out what works for your family, and remember that it's never too late to start a tradition. 
3. Ask Them to Pick Items to Donate
Knock out your fall cleaning while doing something great for your community! Help your child go through clothing, toys and other belongings to find items to donate. This is the perfect season to give warmer weather clothing to those in need. If possible, bring your child along to drop off the items. That way, they'll get to see their giving in action. 
4. Emphasize the Outcome
It's important for your child to understand what happens when they decide to give their time or money to an organization. Once they have a cause they'd like to support, make sure they understand where their money will be going or who they will be helping with their time. It's important to help your child understand the "why" behind volunteering. This will make them more likely to continue doing good deeds in the future.
5. Volunteer Together
Volunteering together means bonding time all while doing great work. This is a chance for you to introduce your child to an organization you love, or to create new memories and traditions together. You get some quality time with them, and they get introduced to a whole new world of doing good. That's a win-win!
Remember that leading an altruistic life can span far beyond yourself. It's never too early to start teaching your children about the impact they can have in the world by spreading kindness. Use this as an opportunity to find out about their interests and help plant the seed for our next generation of do-gooders!