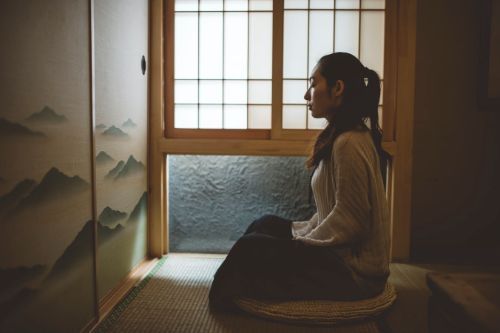 Meditation has existed for centuries, but we have now begun to understand the benefits it can provide us. The practice uses a technique to rest the mind and achieve a mentally clear and emotionally calm, stable state. 
What used to be considered a strange and unreliable exercise has now grown in popularity among a wide audience; Oprah, NFL players, even the U.S. Marine Corps have adopted meditation to achieve an improved mental state. 
Meditation is powerful and can improve your life, but if you're still unsure whether it is a practice worth trying, check out these top benefits.
Understand your pain.
Anxiety and mental pain can be underlying distractions in your day-to-day life. By allowing your thoughts to vacate your mind, you can begin to understand firsthand what may be causing your pain and anxieties.
Reduce stress.
We all experience stress at some point in our lives, some more than others. There is substantial evidence that shows excess stress can cause illnesses and make other illnesses worse. Mindfulness helps to reduce this stress and provide clarity.
Connect better.
Your attention is on something at all times, so it's easy to lose focus. Do you ever find yourself staring blankly at someone who is speaking to you and have no idea what they are saying? Taking a few minutes a day to focus on your mind can help to give full attention during interactions with others.
Improve focus.
It can be frustrating when your mind strays or you're being pulled in several directions. Meditation hones your innate ability to focus, which can help to improve the processing of information, memory retention, problem solving and decision-making skills.
Reduce brain chatter.
The persistent voice in your mind might seem to never take a break. Isn't it time that it should? A few deep breaths can help bring clarity and organization to our inner voice.
Achieve emotional excellence. 
We all want to feel good emotionally. Simple meditation can help decrease levels of depression, increase serotonin production for improved mood, boost steadiness and harmony and enhance self-esteem and self-acceptance.
When it comes to mindfulness meditation, these benefits are just the tip of the iceberg. The practice has been shown to drastically improve positive outlook and quality of life.
Sure, it can be difficult to find the time, to remain still or keep the mind from racing. Allow your thoughts to go without reacting to them. When mindful meditation becomes part of your daily routine, you'll notice its benefits become a regular part of your life. How do you get started? Check out books on the topic or download an app on your phone for a way to take meditation with you wherever you go.
Still on the fence about mindfulness meditation? Taking just 10 minutes a day to quiet your mind, breathe deeply and self-reflect, you will be surprised how great you will feel. Truth is, 10 minutes of mindfulness meditation can add decades to your life with greater clarity and peace of mind.