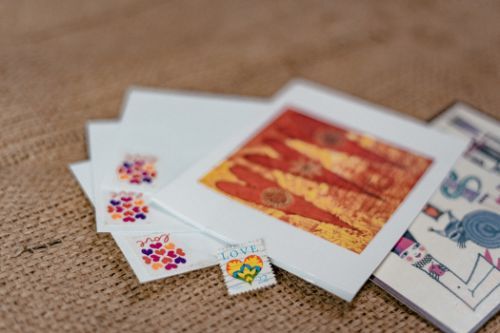 Kindness is a powerful tool that can have an immense impact on the world, especially when we're isolated. Even little steps of generosity go a long way in lifting spirits and building an altruistic community.
One well-known way of showing generosity is by "paying it forward"—doing something generous for another without any intention of reciprocation. Next Tuesday, April 28, marks the annual celebration of International Pay It Forward Day. According to their website, the holiday "... is a global initiative that exists to make a difference by creating a huge ripple of kindness felt across the world." 
Paying it forward is a way to spread goodness into the world. If you want to get involved this International Pay It Forward Day, check out these quarantine-friendly ways to pay it forward.
1. Buy a friend a meal.
Celebrate Pay It Forward Day from a distance by offering to pay for a friend's food delivery. You can then enjoy a meal together over video chat. It's a win-win situation: they get a free meal delivered to their door, you get to have a meal with a friend.
2. Pre-order at the pump for a stranger.
Sometimes gas can make a world of difference for a struggling individual or family. If you're at the pump, talk to the cashier about paying for the upcoming person's gas—a surprise that may mean more than you could know.
5. Write a kind note.
If you're short on cash this time of year, leave a thoughtful note for a friend or family. We all need some love and support right now, and a small act of kindness can go a long way. 
6. Make a homemade present.
If you want to get creative in your downtime, craft a homemade gift you can pass along to pay it forward. You'll get to enjoy the process of creating it and make someone's day.
7. Help someone out.
Next time you notice someone struggling, be the first to step up and volunteer to help out. Whether it's getting your older neighbor groceries, helping a coworker or just being a shoulder to cry on, your support is valuable.
8. Spread the word to others.
You can share the value and importance of Pay It Forward Day by telling others about the initiative and the impact it has. When you do pay it forward, encourage others to pass the generosity along.
9. Volunteer in the community.
There are so many needs in the community right now, so peruse social media and local nonprofit websites to find ways to help. You can deliver meals to families in need, start a fundraiser, tutor students over video chats and much more. 
10. Donate to a cause.
Finally, keep paying it forward by donating to a cause or organization you care about this week. Give back and you'll know that your contribution paid it forward for others who were struggling.
This International Pay It Forward Day, spread kindness and live an altruistic lifestyle by giving generously to those around you. When the cycle is started, we can all get involved and continue to show love and goodness to others.